Welcome to Chechnya Film Screening and Panel Discussion
View film March 17-24 (by 5:30 PM) on demand. Live Panel Discussion Wed March 24 7:30 PM ET RSVP: http://bit.ly/WelcometoChechnyaRegistration Documentary film about Russian anti-gay purges and refugee evacuation of late 2010s. Sundance winner 2020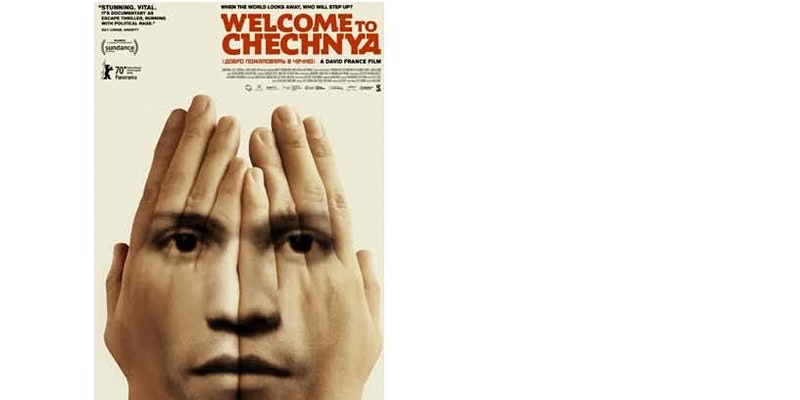 ---
The Humanities, Arts, and Public Health Practice at Yale (HAPPY) Initiative and the Yale School of Public Health in conjunction with the Yale Schwarzman Center invite you to a free film screening of Welcome to Chechnya.

View film on demand March 17-24 (by 5:30 PM).
Live Panel Discussion Wed, March 24 at 7:30 PM ET

Cost: Free but RSVP required
RSVP: http://bit.ly/WelcometoChechnyaRegistration
In collaboration with award-winning executive producer Neal Baer, Welcome to Chechnya is a powerful David France documentary about the anti- gay purges in the late 2010s as LGBT refugees, wearing hidden cameras, made their way out of Russia through a network of safehouses and the activists who risked their lives to aid them. It won a Special Jury Award at the Sundance Film Festival in January, 2020, and is on the Oscar Awards short list for Best Documentary and Best Visual Effects.
The film will be available upon registration at the convenience of the audience, March 17-24, 2021. The final individual viewing will be available no later than a 5:30 p.m. start on Wednesday, March 24. Registration via Eventbrite is required and limited. Register here after 5:00pm on March 5th: http://bit.ly/WelcometoChechnyaRegistration
Zoom link for the live panel discussion on Wednesday, March 24 at 7:30pm EDT will be sent 48 hours prior to the event.
Meet our Distinguished Panelists at: http://bit.ly/HAPPYInitative
More info: http://www.yalegala.org/article.html?aid=684