NYC: Brunch with Iszac Henig '23 in Cobble Hill, Brooklyn
Join us for brunch with Iszac to discuss his journey as a trans athlete at Yale. RSVP required: https://yalegalaiszachenig.eventbrite.com Brunch in Cobble Hill, Brooklyn. Space is limited. Click below to read Iszac's opinion piece in the NY Times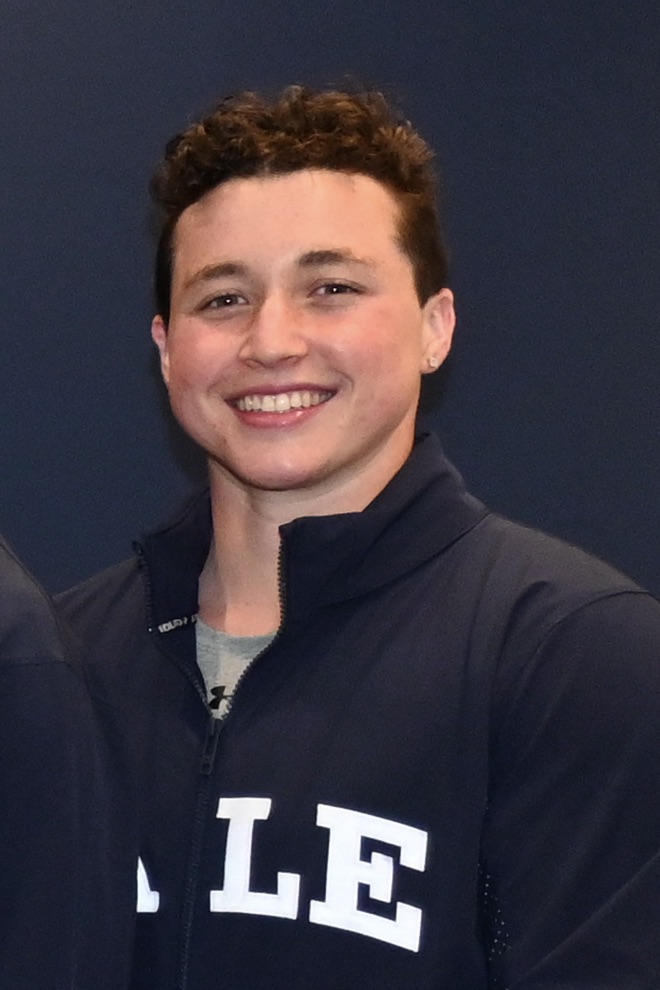 ---
NYC: Brunch with Iszac Henig '23 in Cobble Hill, Brooklyn

March 12, 2023, 12:00 pm
Cobble Hill, Brooklyn, NY. (Address sent to those who RSVP).

Space is limited!

RSVP Required: https://yalegalaiszachenig.eventbrite.com
Facebook event (to share): https://www.facebook.com/events/205113518857063/

To read Iszac's opinion piece in the NY Times (subscription NOT required): I Chose to Compete as My True, Trans Self. I Win Less, but I Live More.
We are bringing back Yale GALA's brunch series with current Yale Students! Iszac Henig '23


We are excited to host Iszac for brunch to discuss his journey with Yale Athletics and the current situation for LGBTQ athletes at Yale.

Brunch will be served family style:
-Turkish breakfast with smoked eggplant, dip, beer, hummus, labneh, chopped salad and scrambled eggs
- French toast with seasonal fruit, compote and maple syrup
-Shakshouka with the eggs and warm zaatar peter
-Croque Monsier
-Coffee/tea included

Space is limited.
The location will be in Cobble Hill, Brooklyn. The details will be emailed to those who purchase tickets.
Unlocked NY Times Article (read free with no subscription):
https://www.nytimes.com/2023/01/05/opinion/trans-athlete-swimming.html?unlocked_article_code=2rCbEBcZeCfHCj76WSX24PlXbPhDBoTSZAa7S7Lw_Hxzni-Hekqi6EpzZb13xe9l4ARdHDgWSw2rV-xP16yhd0VN6ZxBYpiFe9yjs3R5wivhJVBZTUFmDWkqaHSxbRPOubgDXqE6m7LAbkwwPo68QctZXMKwujDnjNiCRVZ8Kf_AF9ZxIzqiAwFJabNfKadZ-tOyGaXwR4xavImdpiJXBZtfe3RtBqO7p07iNffsJX371xs_CR_oMP2TCqXBJ0XVrz3W9wErefbS-TDyN2QDVFr2mekGh6ntdqI-_gQMPGI8n7GrQ0ycEtAEiStRyNFF9FyAOFVZYo1H4B9i2vhU6A&smid=url-share
More info: http://www.yalegala.org/article.html?aid=726
Facebook event (to share): https://www.facebook.com/events/205113518857063/

RSVP link: https://yalegalaiszachenig.eventbrite.com